Top 20 Business Books for Insurance Agency Owners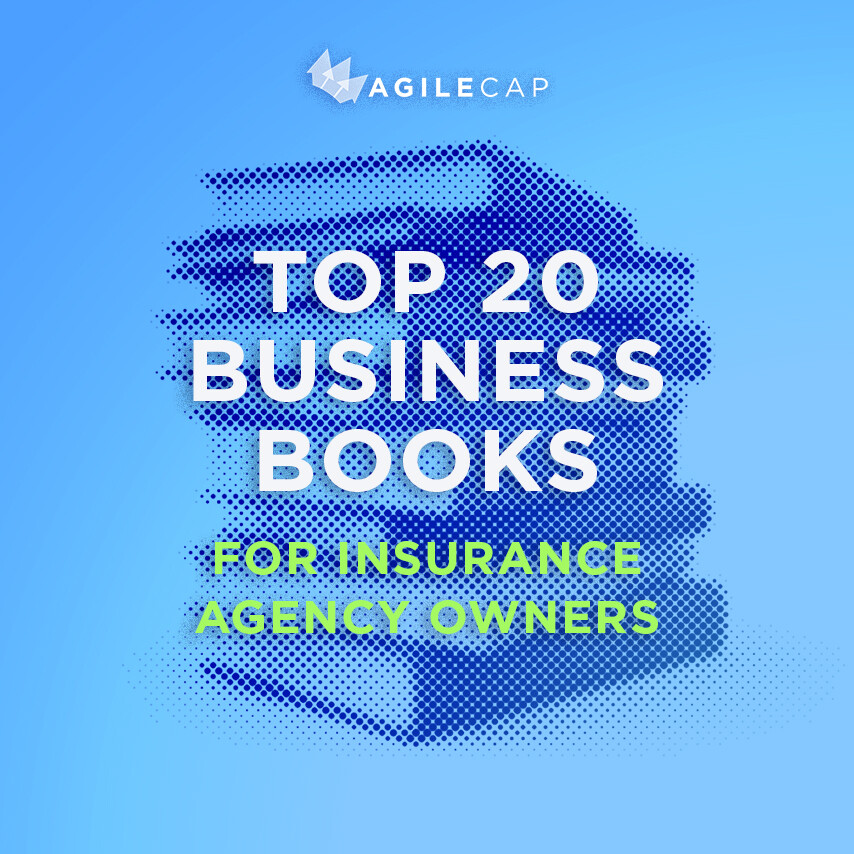 As we approach summer, we thought we'd share some of our favorite business books with you so you can add them to your summer reading list. Many businesses are using this "new normal" time to re-examine their approach, their systems, the way they serve their customers, and their marketing. What better time to pick up some fresh perspective and inspiration? We consulted our bookshelves and found some great classics, some personal old faithfuls, and some books that are newer to the market (there are even one or two podcasts in our lists). These offer plenty of helpful advice and insight into how to tune up, streamline, and jump start your agency.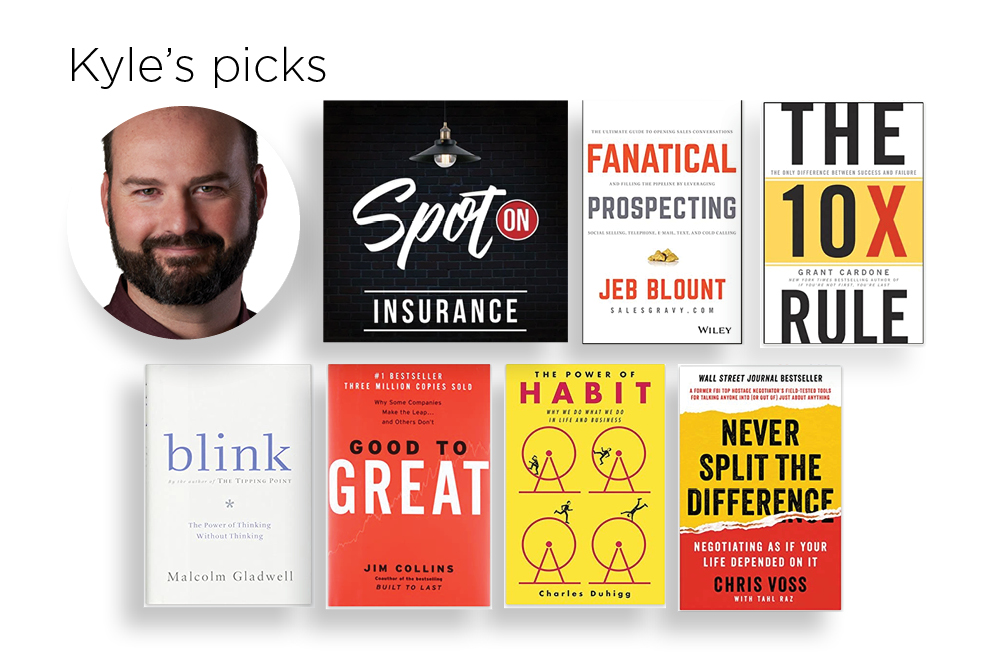 Podcast: Spot on Insurance (specifically episode 111)
Every Tuesday, hosts Ted and Arleen Taveras bring together experts from every sector of the insurance industry to share their inspiring personal journeys and discuss the innovative products and business models shaping our industry.
The number one reason for failure in sales is an empty pipeline, and the root cause of an empty pipeline is the failure to consistently prospect. This practical, eye-opening guide clearly explains the why and how behind the most important activity in sales and business development: prospecting. Learn how to keep your pipeline full of qualified opportunities and avoid debilitating sales slumps by using a balanced prospecting methodology across multiple prospecting channels.
The 10X Rule asserts that there are Four degrees of action. In order to achieve your dreams, Cardone believes that you must learn to operate at the fourth degree of action: Massive Action. In this book, he teaches you how to calibrate the amount of effort you put out in order to guarantee success and ensure that you can continue operating at this level throughout your life.
Blink focuses on how we think without thinking, about choices that seem to be made in an instant — in the blink of an eye — that actually aren't as simple as they seem. Gladwell explains that great decision makers aren't those who process the most information or spend the most time deliberating, but those who have perfected the art of "thin-slicing" — filtering the very few factors that matter from an overwhelming number of variables. Since running an agency (and any small business) involves making an endless series of decisions, this book can impact every aspect of an agency's business.
This was the defining management study of the nineties and it's still a good read. It explains how great companies triumph over time and how long-term sustained performance can be engineered into the DNA of a business from the very start…or you can applied it to an agency re-set.
The key to exercising regularly, losing weight, being more productive, and achieving success is understanding how habits work. By harnessing new science, we can transform our businesses, our communities, and our lives. Distilling vast amounts of information into engrossing narratives that take us from the boardrooms of Procter & Gamble to the sidelines of the NFL to the front lines of the civil rights movement, Duhigg presents a whole new understanding of human nature and its potential.
Never Split the Difference takes you inside the world of high-stakes negotiations and into the head of an FBI hostage negotiator, revealing the skills that help the FBI succeed where it matters most: saving lives. In this practical guide, Voss shares the nine effective principles?counterintuitive tactics and strategies?you too can use to become more persuasive in both your professional and personal life.

What is the secret of talent? How do we unlock it? Daniel Coyle provides parents, teachers, coaches, businesspeople—and everyone else—with tools they can use to maximize potential in themselves and others.
Bad habits repeat themselves again and again not because you don't want to change, but because you have the wrong system for change. You don't rise to the level of your goals, you fall to the level of your systems. This book offers a proven system that can take you to new heights.
Told as a story about John Daily, a businessman whose outwardly successful life is spiraling out of control. To try to get it together, he reluctantly attends a weeklong leadership retreat at a remote Benedictine monastery. Through the story, Hunter asserts that the true foundation of leadership is not power, it's authority, which is built on respect, responsibility, sacrifice, and simple caring for the people around you. Good reminders.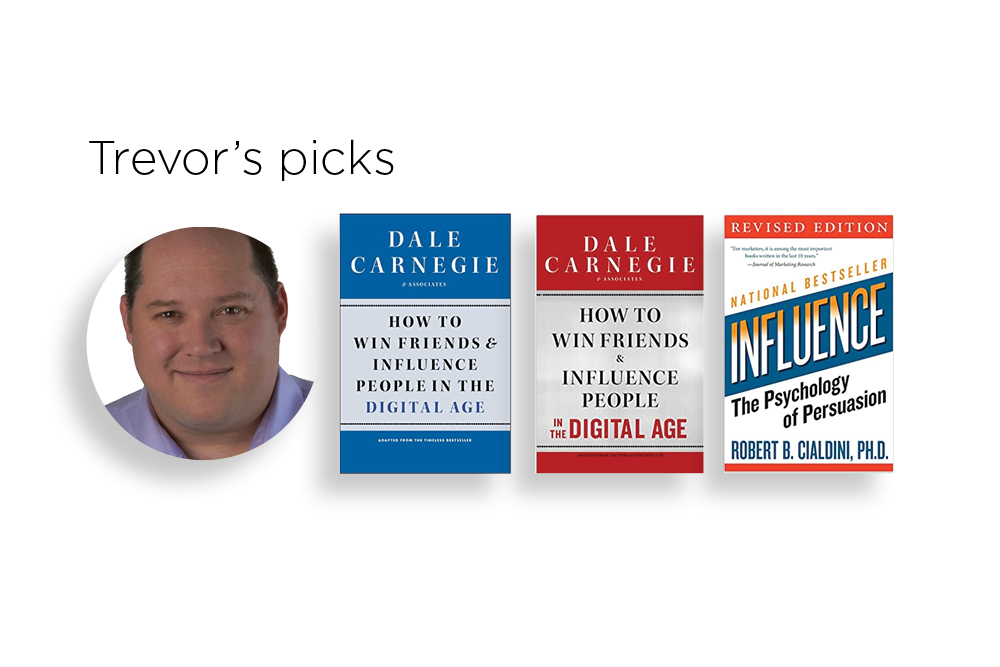 Dale Carnegie wrote the book on modern sales, forcing people to realize that personal connections appeal more to people than reverence for seemingly cold institutions. Also check out the new version, "For the Digital Age".
Robert Cialdini lays out the psychology behind common sales tactics and why they work. He repeatedly admits that even he, a professor of psychology, falls for common sales tactics because of how hardwired our minds are to respond to certain situations.

During our age of email, text, tweets, etc. punctuation can get lost along with a loss of the message. This book is always a quick reminder to think about the small stuff in the message you are delivering.
I enjoy this book as it makes you think about the psychology of business. It can be thick to read at times, but it has taught me to be more thoughtful of the emotions and the mind as it relates to business.
This book was an assignment in one my operations classes in business school over 20 years ago, and I think about some of the straightforward lessons on how to make businesses of all types run smoothly. The story is told in a folksy and direct manner that is easy to digest and take in the lessons.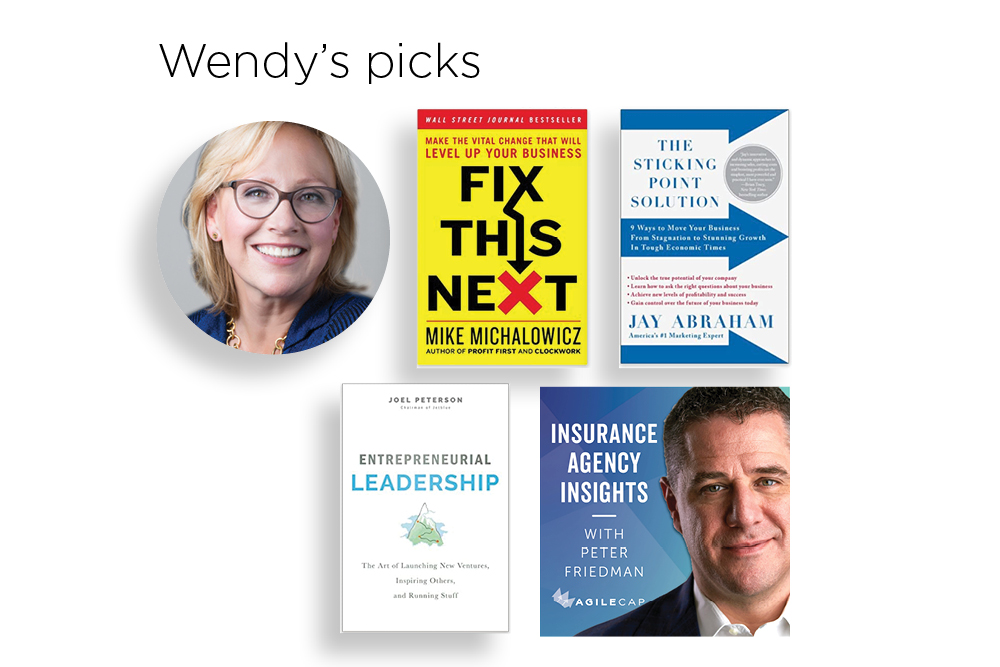 Right now, many business owners have some time to work on the things that have bothered them about their businesses. But you need to know where to look first, and how to prioritize your efforts. This book presents a hierarchy of needs, to help illustrate the hierarchy and where you are in it so you can identify where to focus first when looking at your agency business.
Rough economic times have a way of cleansing the marketplace of marginal competitors who were simply riding along on the wave of a good market. During a rough economic time, you want to be an agency that rises above the rest. This book offers ways to look at areas in which your business may have plateaued, stalled, or stagnated so you can recalibrate and come out fighting. I like the audiobook.
If you want to lead your agency in a way that you make a lasting impression, you need to learn higher level skills that will allow you to launch new initiatives, inspire others, and champion innovative approaches. Joel Peterson refers to such leaders as "entrepreneurial leaders," and they create durable businesses…a valuable thing to know how to create right now, and always.
This is a little shameless self-promotion, but we think it's worth your while to tune in. We'll be producing new podcasts through the summer with new guests and lots of useful information on the economy, finance, and the impact that capital can have on insurance agencies. Give a listen!
STAY UP TO DATE WITH NEWS FROM AGILECAP