Buyer Beware: Does Your Quick Lender Use Predatory Practices?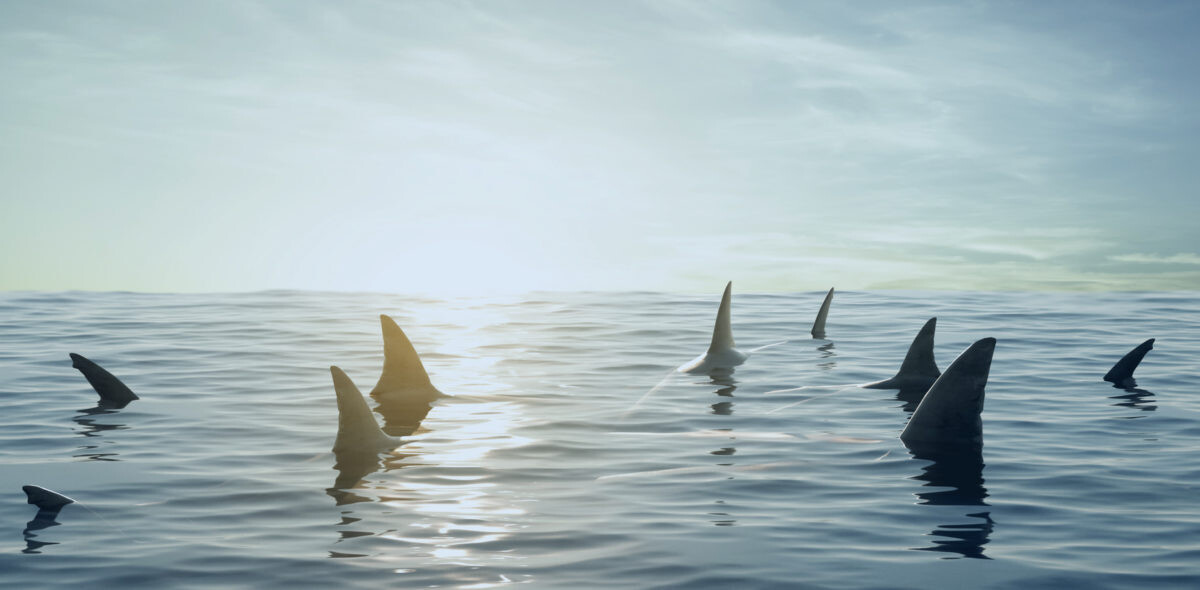 We've recently heard a number of stories about insurance agencies that have used quick lenders to secure fast cash. In nearly every case, the outcome has been unsatisfying, even potentially disastrous. So how do you know if your quick lender is legitimate and upstanding?
First, let's define predatory lending. Loans themselves are not predatory, lending practices are. A predatory lender is 100% out for their own profit. They will increase rates, sneak in fees, demand unexpected payments and commit other deceptive acts to make extra money. These lenders promise easy money in 24 to 48 hours to anyone, even those with bad credit or a brief business history.
How can you recognize a predatory lender before you sign a loan agreement? Listen to your gut. If it seems too good to be true, it probably is. If it's easy money to get, you probably can't afford it in the long-run. Commercial lending can be like the wild west, with fewer rules and regulations than personal lending, and very little consumer protection. Let the buyer beware.
8 Signs You've Encountered a Predatory Lender
Predatory lenders come in many forms. Often these lenders' unfair and abusive policies are concealed behind a legitimate-looking cover. Here are some things to look out for:
1. They use aggressive sales tactics.
Once you've contacted a lender, do you find they are constantly reaching out – even harassing you – by phone or email? Are they selling too hard and promising too much? Are they rushing you to make a decision and commit to a loan? Does what they say match what is put in writing?
2. They call their products something other than "loans."
Predatory lenders may call some products loans. But they also offer products called "cash advances" or "future receivables purchases" or "sale agreements."
3. They don't ask many questions.
Trustworthy lenders require significant financial documentation upfront. Be concerned if the lender doesn't seem interested in your company. Worry if they aren't concerned about your credit score and financial data. Are they asking for tax returns? Are they requiring bank statements? A reputable lender should get to know you and your business, understand how you will use the money, and make sure you can repay the loan. If they have very few questions or requirements regarding your business' solvency, it is definitely not a good sign.
4. They promise 24- to 48-hour turnaround.
Be suspicious of loans processed in a very short time period without rigorous screening. The slower the process, the lower the rate, the cheaper the funding. Fast money is expensive and often close to impossible to pay off.
5. Their terms and pricing are unclear.
Read your loan agreement carefully before you sign and make sure everything adds up. Is there a clear schedule of repayment due dates and amounts? Is the rate clearly stated and is it the same rate you were promised? If the term sheet references a daily payment, a weekly payment or both, this is expensive and fast money. If you are confused, a financial attorney can review the agreement and make your rights clear to you before you sign. Paying for their advice on the front-end is a lot cheaper than seeking legal advice after-the-fact.
6. They offer short-term loans of less than one year.
Conventional loan terms typically range from 12 months to 5 years or more. The length of a loan directly affects the size of your payments, your interest rate, and your total cost. You will end up paying more interest on shorter-term loans, driving up the total cost of borrowing. Red flag: If your lender asks for daily or weekly payments, proceed carefully and do the math to see what you are actually paying for the loan.
7. They penalize prepayment.
If you close your account or attempt to pay off your debt early, a predatory lender will charge an exorbitant – and often unexpected – fee. They may prosecute you for breaking the agreement and charge an unwarranted legal fee and impact both your personal and business credit scores. Often a predatory lender will not accept a payoff from anyone other than the borrower, and will charge additional fees if debt is refinanced.
8. You get the run-around.
Are you wondering exactly who you're doing business with? Are you sure the financer and the servicer are the same entity? If your loan-related questions and concerns keep getting forwarded from department to department or even company to company, you're probably dealing with a predatory lender.
What a Healthy Lending Relationship Looks Like
Reputable lenders take a financial risk every time they make a loan. Your lender, after all, is going into business with you and your success is tied together.
At AgileCap, our ultimate goals are to close loans in a timely fashion, provide flexible terms for our clients, earn acceptable returns, and develop long-term relationships built on fairness and mutual trust. To start the lending process, we ask strategic business questions that help us get to know you. We want you to tell us about your goals and objectives and to provide financial documentation. We can only help and support you if we understand you and your agency.
At AgileCap, we feel a strong fiduciary responsibility, and always put your goals ahead of our own. If our loans aren't the right solution for you, we will tell you. We design the custom lending package that's best for your unique situation. Our experienced staff guide you through your application and remain with you throughout your loan and into the future.
If you're in need of financing or refinancing, and especially if you've encountered a predatory lender, schedule a complimentary consultation with one of our Lending Advisors by calling us or using the form below.
STAY UP TO DATE WITH NEWS FROM AGILECAP