3 Steps to a Year-End Financial Review and Financial Planning for the New Year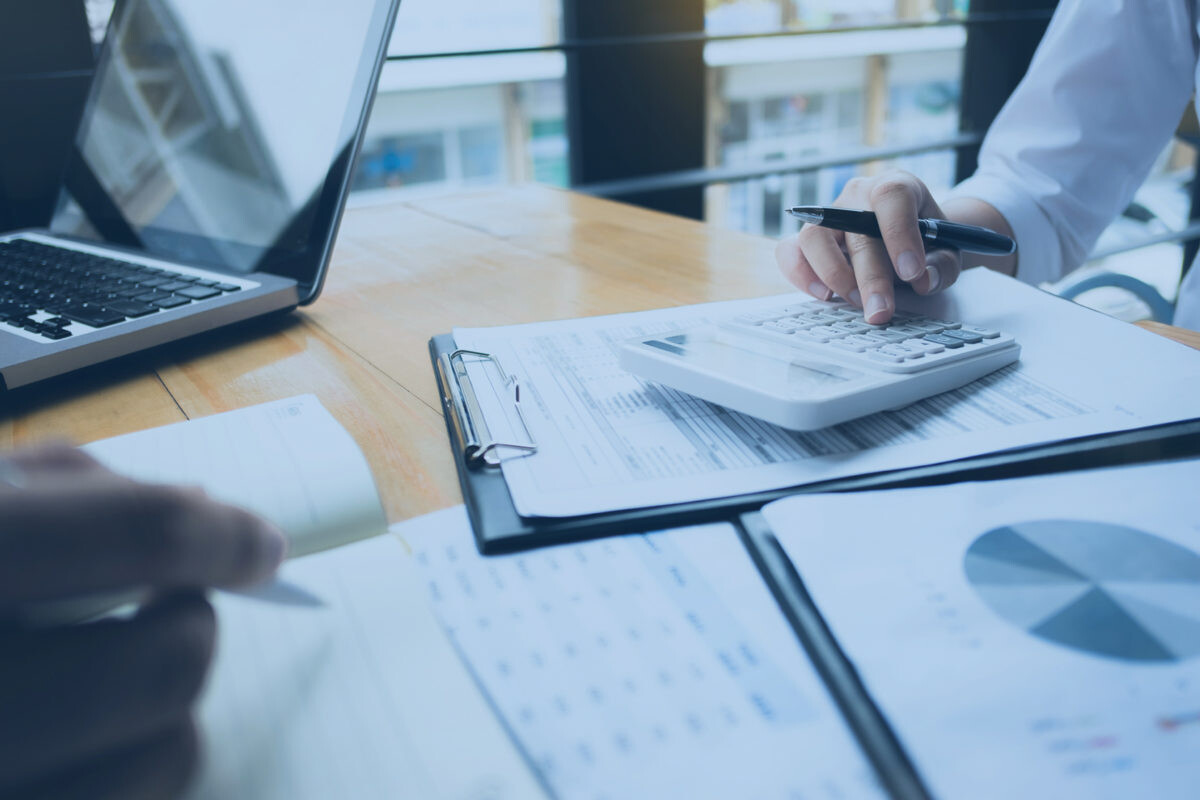 The end of the year is more than just the bustle of the holidays. For small business owners, it's also an essential time to give your business some extra attention. A year-end financial review helps you check your money goals, see what worked, what didn't, and make adjustments for the future. Use this simple guide to jump-start your financial planning for the new year.

Step 1: Prepare for Your Review
As a business owner, it's critical to examine your annual financial data to better analyze operations, more effectively run your company, and make informed business decisions. Reviewing an entire year can feel daunting, but some preparation before diving in will make it much more manageable—and more effective.
These are the essential items you need to prepare for your year-end financial review:
Balance Sheet
Your balance sheet is your business net worth statement. It provides a snapshot of your company's financial health at a specific point in time. A balance sheet will show all your assets, liability, and equity at a glance, which can help you make informed financial accounting decisions and identify trends. It's also an essential report for investors or lenders.
There are simple online forms or tools to help you prepare a balance sheet, like this free template from QuickBooks. You will need to input all assets (cash in the bank, computers/furniture, commercial real estate, etc.) and all liabilities (loans, debt, accounts payable, notes payable, etc.).
P&L or Income Statement
An income statement (also known as a profit and loss, or P&L statement) shows the total revenues and expenses of your business for a specific period of time—in this case, for the entire year. It is used to evaluate profitability.
This free template from Corporate Finance Institute can help you prepare your income statement.
Cash Flow Statement
The cash flow statement summarizes all cash inflows and cash outflows of your business. Unlike the balance sheet or income statement, the cash flow statement only takes into account the activity of cash money (not non-cash activity like sales on credit). It is typically broken into three sections: operating, financing, and investing activities.
Smartsheet offers a variety of cash flow statement templates that are a great small business resource.
Budget vs. Actual
This report is a comparison of actual results against the projected budgeted amounts at the beginning of the year. It helps identify areas that were over and under budget and help you make future decisions.
This Google Sheet budget vs. actual template can help you get this report up and running in no time.

Step 2: Look for Meaning in the Data
Once you have your financial review package ready, it's time to dig into the data. A fiscal year-end review provides an opportunity to step back and reflect on the big picture, so you can start the new year on the right foot.
Insights from Your Balance Sheet
People go to the doctor for regular check-ups to stay in good health. Your company also needs regular business health checkups. The balance sheet provides that.
Your balance sheet breaks down your business's profitability, or how your assets sit compared to liabilities and equity. Regular reviewing of balance sheets are crucial for owners in order to keep their business on track. Too many neglect diving in until the company is in trouble, and then it might be too late.
Insights from Your Income Statement
To have a viable company, revenues must exceed expenses. Your income statement gives you a clear snapshot of all your business activities and lets you quickly determine whether you're making a profit or taking a loss. This can help you make decisions regarding spending, where to allocate resources, and investing.
Your P&L statement can highlight opportunities to either increase sales and revenue generation, streamline expenses, or both, in order to grow your profit in 2020.
Insights from Your Cash Flow Statement
Your cash flow statement can help you identify cash flow problems as well as opportunities. This is important because it takes cash to run a business, and inadequate cash reserves are one of the biggest reasons small businesses fail.
Getting a clear picture of where you stand on cash flow at the end of 2019 can help you determine if you need an influx of cash in 2020. If you decide you need some temporary cash flow help, AgileCap specializes in insurance agency loans to help companies bridge gaps as they grow.
Insights from Your Budget vs. Actual
Your budget vs. actual analysis is a reality check for your business. It's an essential component in evaluating the overall current performance of your company and helps you create a better, more accurate forecast in the future.

Step 3: Financial Planning for the New Year
After you have analyzed the data from your year-end review, pull out the actionable insights and develop a plan for 2020. It can help to ask questions, like these:
How do you increase sales and revenue?
Did you have employee turnover? How do you keep staff happy and productive?
How do you retain great clients and earn more of their business? How can they refer more business to you?
Were there months when expenses are high and revenue falls short?
Is there a cyclical nature to your business?
Did you have to use credit cards or other high interest rate debt to bridge a gap at any point? If so, analyze this and plan ahead so you don't have to get into a situation where you put expensive debt on your books.
Are there expenses that can be streamlined or eliminated?
How do you pay down my debt and ensure you don't take on too much?
Finish 2019 Strong; Start 2020 Stronger
Beginning 2020 on the right foot means effectively wrapping up 2019. Follow these three steps to conduct a year-end financial review, and then get some solid financial planning for the new year.
If you are in the insurance industry, check out these resources to help you grow your agency. And if your 2020 goals and objectives require funding, start a conversation with the lending advisors at AgileCap and apply for your business loan. We specialize in helping you reach your goals.
If you're ready to talk about financing your growth plans, schedule a complimentary consultation with one of our lending advisors using the Get Started Now form below.
STAY UP TO DATE WITH NEWS FROM AGILECAP