The Insurance Industry in Uncertain Economic Times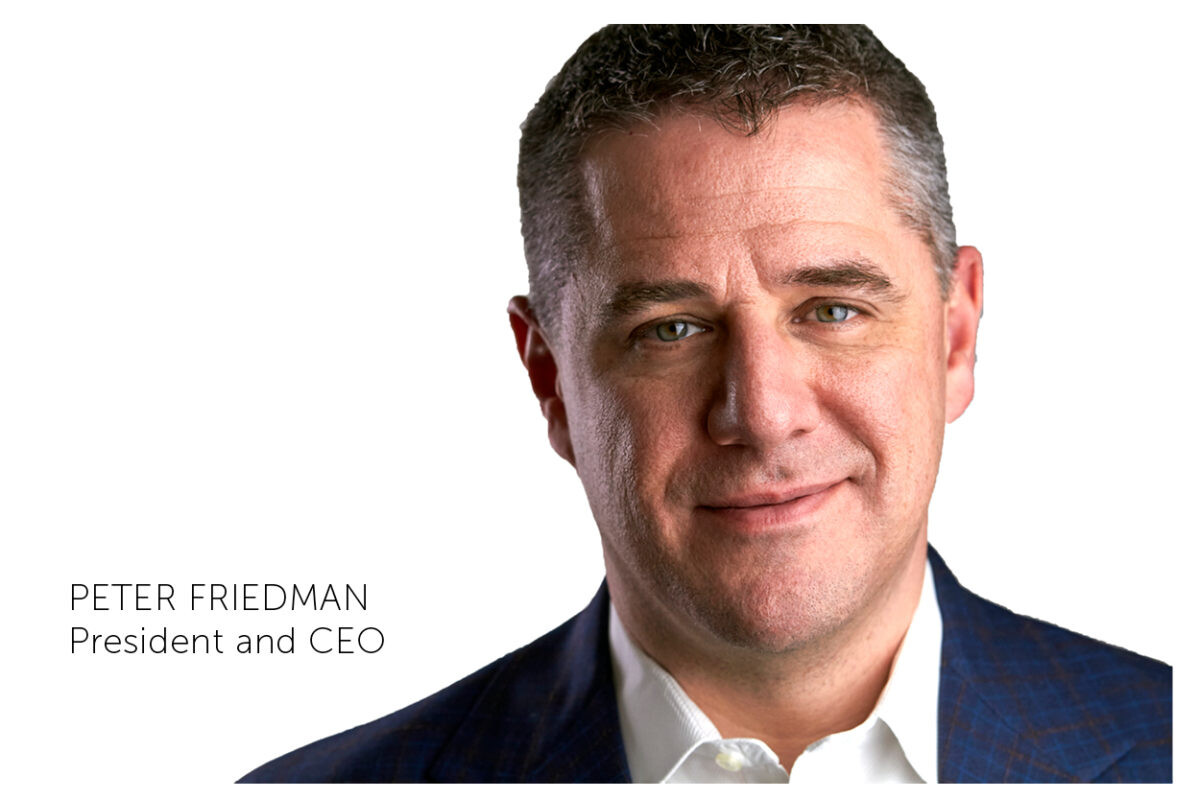 Some thoughts from our President and CEO
These are uncertain economic times. Large and small business owners are closely monitoring the developments of COVID-19 and its impact personally, professionally, and on our nation. As a group, we're wondering what challenges we'll need to navigate in these times of uncertainty. Individually, we are all practicing social distancing and increased hygienic procedures. Economically, broad indicators seem to point to a downturn of undetermined length and severity. Our government is working to stem the tide of this downturn and help businesses meet payroll and pay bills.
Every industry will be affected differently by the COVID-19 crisis — no one is ever immune in challenging times. For the insurance industry, while our businesses may be significantly impacted, historically we tend to fare better in economic uncertainty than other sectors. This is because insurance isn't a discretionary purchase for most businesses and individuals.
For insurance agencies as small businesses, minding your cashflow and relationships will help you respond better to changing economic times. According to Quivira Capital's Jim Jones, "The economic impact on an agency depends on how well management adapts to the challenges of a recessionary business environment and the agency's book of business profile. The strength of the agency's relationships with customers and carriers is critically important."
Managing a business is managing a business…in any economic climate.
Keep a calm head and don't overthink. Remember the business basics of cashflow and relationships:
Implement as many cost savings as possible.
Cashflow is key. Your ability to cut expenses, manage revenue, and access reserves will determine your agency's sustainability. Can you save on office supplies by purchasing in bulk or negotiating with a vendor? Are you able to defer any large purchases? Can you leverage free social media accounts for your marketing, reduce your office size and rent, lower utility usage, and bills? Consider transitioning to cloud-based or open-source platforms instead of paid apps or software. Make sure your monthly retainers for things like printing, bookkeeping or legal support align with your actual usage. Can you save by fine-tuning your time management, pooling resources with other businesses, or limiting travel expenses?
Anticipate and prepare for changes in customer spending behavior that may result in revenue decreases.
This will really depend on your agency's policy profile and the mix of the business that you write.
Your agency's commercial line customers may experience economically-generated declines in sales and net income. As a result, they may shop around for lower premiums, reduce their overall coverage, or cancel their policies entirely.
Your agency's personal line customers may experience job loss or reduced income. Like you, they will be looking for ways to cut spending, but will still have to insure their home and auto. They are definitely much less likely to make purchases that would require additional coverage. This may stagnate your book of business with existing customers in the short-term.
Nurture your existing customers.
It costs more to acquire a new customer than it does to maintain an existing one, especially during an economic downturn. Knowing that customers are more likely to shop for lower premiums or move to other providers, now is a great time to reinforce existing positive relationships. Reach out to your customers, build trust, and strengthen your relationships by letting them know you understand their situation and are there to help. Work to gain an understanding of their needs so you can pre-emptively fulfill them with information or new products.
Nurture your professional networks and connections, and be on the lookout for new opportunities.
Connect with other agency owners to network, and stay in touch as the economic landscape evolves. You may find that, even during an economic downturn, you come across acquisitions or other opportunities that support your business growth strategy. You may also find that acquisitions you unsuccessfully tried to close in the past become new possibilities. As financial circumstances change, the calculus that goes into arriving at mutually agreeable terms for any deal can shift. Business opportunities can still be seized, even in tough economic times.
Borrowing can help you weather the storm.
We're operating in an environment where interruptions in business-as-usual are the new normal. For example, how many of us are currently setting up and trying to navigate the challenges of remote work sites? These kinds of situations can create unexpected needs for new equipment, operating systems or working capital.
Every responsible business owner is conservative in taking on debt, regardless of the economy. And it may seem counterintuitive to take on debt during a downturn. However, this could actually be a smart and necessary time to explore your borrowing options, including tapping into investments or savings, accessing credit cards or lines of credit, or taking out a loan.
Regarding loans, the federal reserve has lowered interest rates, the SBA is offering low-interest disaster loans, and the government is considering a fiscal policy response to COVID-19. While these programs and plans are vitally important to small businesses, there's still a good deal that's unknown about them. It's possible they may come with longer funding timelines or tighter credit requirements. As with any traditional loans, if you can't meet minimum credit scores, debt-to-income ratios, or years in business, your agency may not be a good candidate for disaster loans. On the other hand, if you have a solid business with a good business track record, even if you carry some past credit challenges, borrowing with a specialty lender like AgileCap could be a viable option for you.
Borrowing can help you secure opportunities.
As noted above, even in downturns business goes on and opportunities still exist. Our Lending Advisor, Kyle Castle, reports that he's hearing from some agency owners who are actually feeling somewhat optimistic about the coming months. Because of the diversity of their books, they're feeling well positioned in their community to weather any coming storm.
If you're in a similar situation, keep your eyes peeled for the opportunities. You may find yourself in need of funding in order to seize on a strategically appropriate acquisition. You could also find that an old deal may re-surface and you'll need to act swiftly in response. Of course you never want to take on risky debt. Small business owners are already reporting that they're being bombarded with solicitations from "predatory" lenders offering expensive loans. We can be a resource for you. Contact us to start a conversation about whether it makes sense for your agency to pursue opportunities that may arise. We can discuss how funding could make your deal possible and what your optimal timing might be.
At AgileCap, we're always committed to supporting agency owners with the funding resources you need to lead your businesses.
In times of uncertainty, we double down on our commitment to transparency and one-on-one relationships with agency owners. We'll make sure you have trustworthy information so you can make the best decisions on behalf of your agency, associates, customers, and carriers.
After more than 20 years in the insurance lending business, we've seen a lot of economic ups and downs. While today's waters are uncharted and choppy, we're here to discuss your needs and partner with you. Allow us to leverage our expertise on behalf of you and your agency business. Contact us to talk with a Lending Advisor about how we can support you and your agency goals.
STAY UP TO DATE WITH NEWS FROM AGILECAP